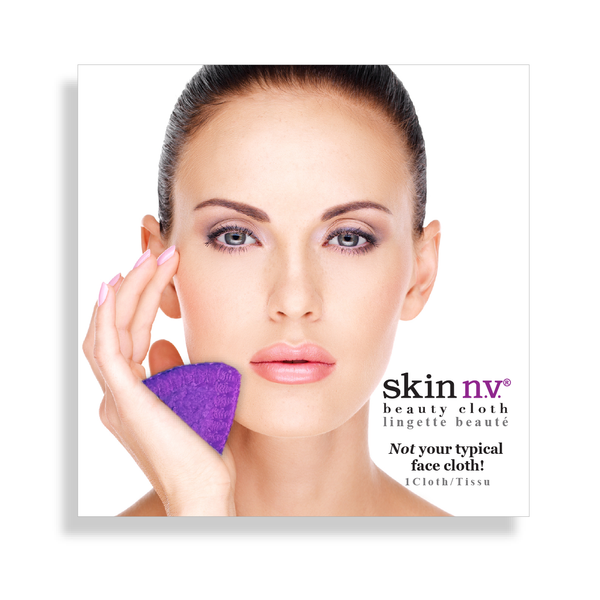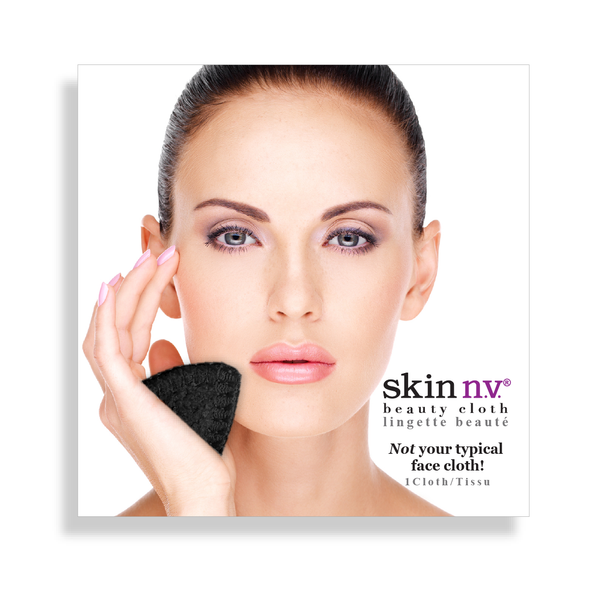 Eco-friendly Easy & Reusable Makeup Remover Cloths - Single Pack
This Facial Beauty Cloth is the eco-friendly, reusable way to clean your face more effectively but without harsh chemicals.
Not your typical face cloth; it's the ultimate cloth to remove eye make-up, excess oil, bacteria, and dead skin cells! All-in-one! Travel friendly - dries fast, it's light, and the perfect size.
The skin n.v. Facial Beauty Cloth is a special type of microfiber, not just any microfiber; it is a high quality weave customized for specific use on your face and around the eyes, easily handles your washing machine and dryer, and has been shown to not leave eye make-up stains when washed accordingly.
Directions:
Wet cloth with warm water, slightly ring out. Lightly wipe eye make-up off.
Use reverse side to cleanse the rest of your face.
Optional: For waterproof or stubborn mascara, just add a dab of our Jojoba with Vitamin E to your finger tips, with eyes closed wipe horizontally along lashes, then lightly wipe away with wet cloth.
Exfoliate: When the cloth is used in a light circular motion, the cloth also exfoliates dry skin spots. Be gentle, never use a rough scrubbing motion. Exfoliate face only, never the eye area. This cloth is powerful!
Washing instructions: So that the cloth doesn't stain, hand wash cloth after use with hand soap rubbing cloth against itself, rinse, hang to dry. Reuse cloth 2-3 times before throwing in the wash. Some hand soaps don't cleanse well, we find bar soaps best!
Please note that image colors from different computer screens vary and may view differently than actual product color.
1 cloth per package | 25x25cm | 10" x 10"