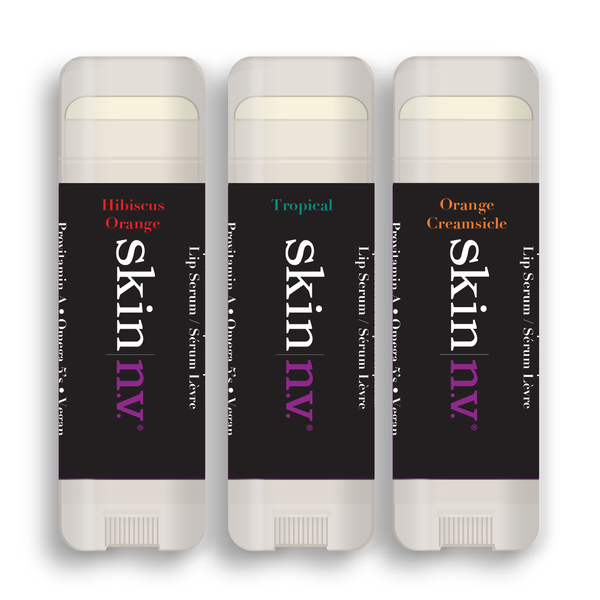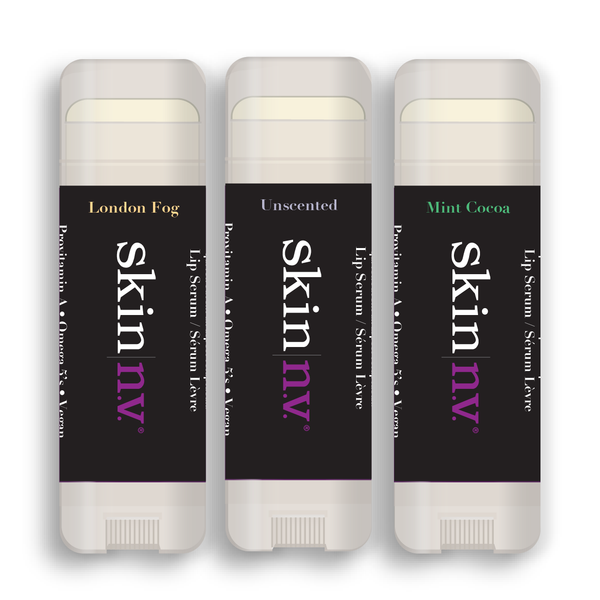 Lip Serum Supreme
This is THE BEST lip balm I've ever used in my life.
Best for lips, great customer service
This is the ONLY lip product I can use consistently that actually helps to moisturize without drying my lips out (like so many other products seem to do), or leaving unpleasant residue.
My lips just feel perfectly moisturized and healthy. My favourite scents are London Fog and Creamsicle, although I bought an unscented as well this time.
I made a mistake on my postal code when making this order, and that combined with natural disasters created a whole slew of shipping issues. However Aimee was very communicative and helpful, and went above and beyond to help me sort everything out and get the order to me.
Highly effective!
Husband loves these. He has suffered with eczema his entire life and says this is the only lip balm that doesn't exacerbate the problem and actually helps to get rid of it around his mouth.
My favorite lip balm
I'm so happy to have found skin n.v. lip serum. I have very dry lips in winter and been having trouble with other lip balms irritating my lips even further, most contain beeswax which I have an allergic reaction to and others contain ingredients that I'm not comfortable putting onto my body. These ones are perfect, they sooth my dry lips and keep them moist, and no irritation from ingredients. Very nice, thank you for making such a wonderful product.
---